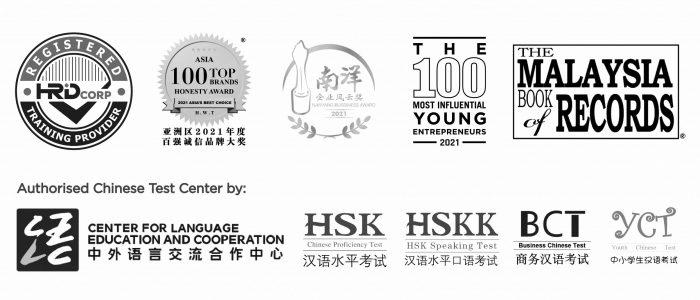 About
Kunkwan
Enjoying a sterling reputation in a language teaching arena, Kunkwan is one of the most valuable company of International Mandarin Training Centre, a professional Mandarin institute that boasts of the highest number of recruitment and retention of international students.
The teaching faculties in Kunkwan are absolutely outstanding. Kunkwan provides excellent teaching materials and with the highest acceptance rates that made us the leading brand on Mandarin teaching. The fact that we nurture our students from many countries around the world, it also makes us suited to succeed in international markets.
You're always welcome to get to know us better.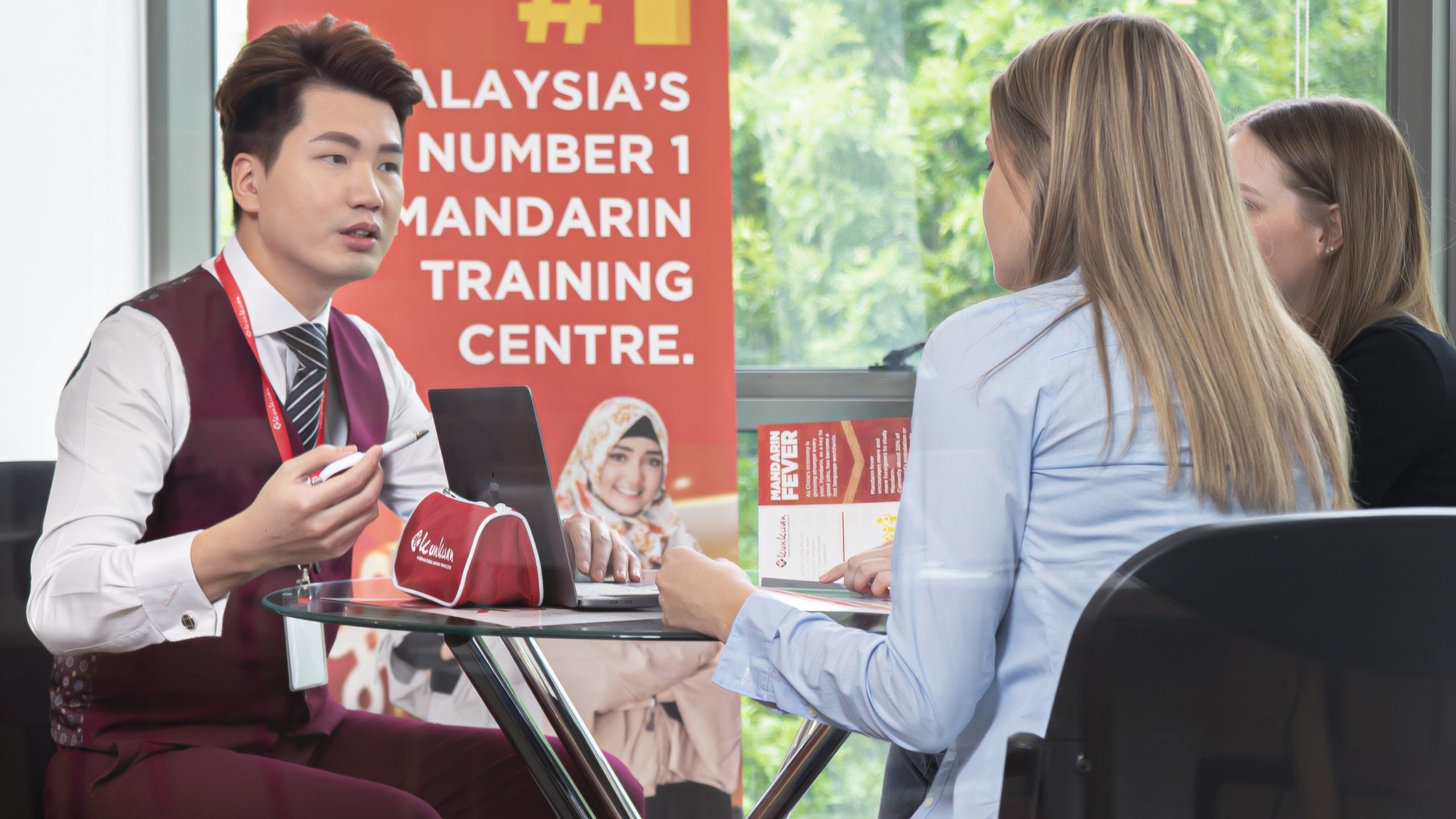 Vision
To be world No.1 Mandarin learning platform.
Mission
Bring Mandarin to the world.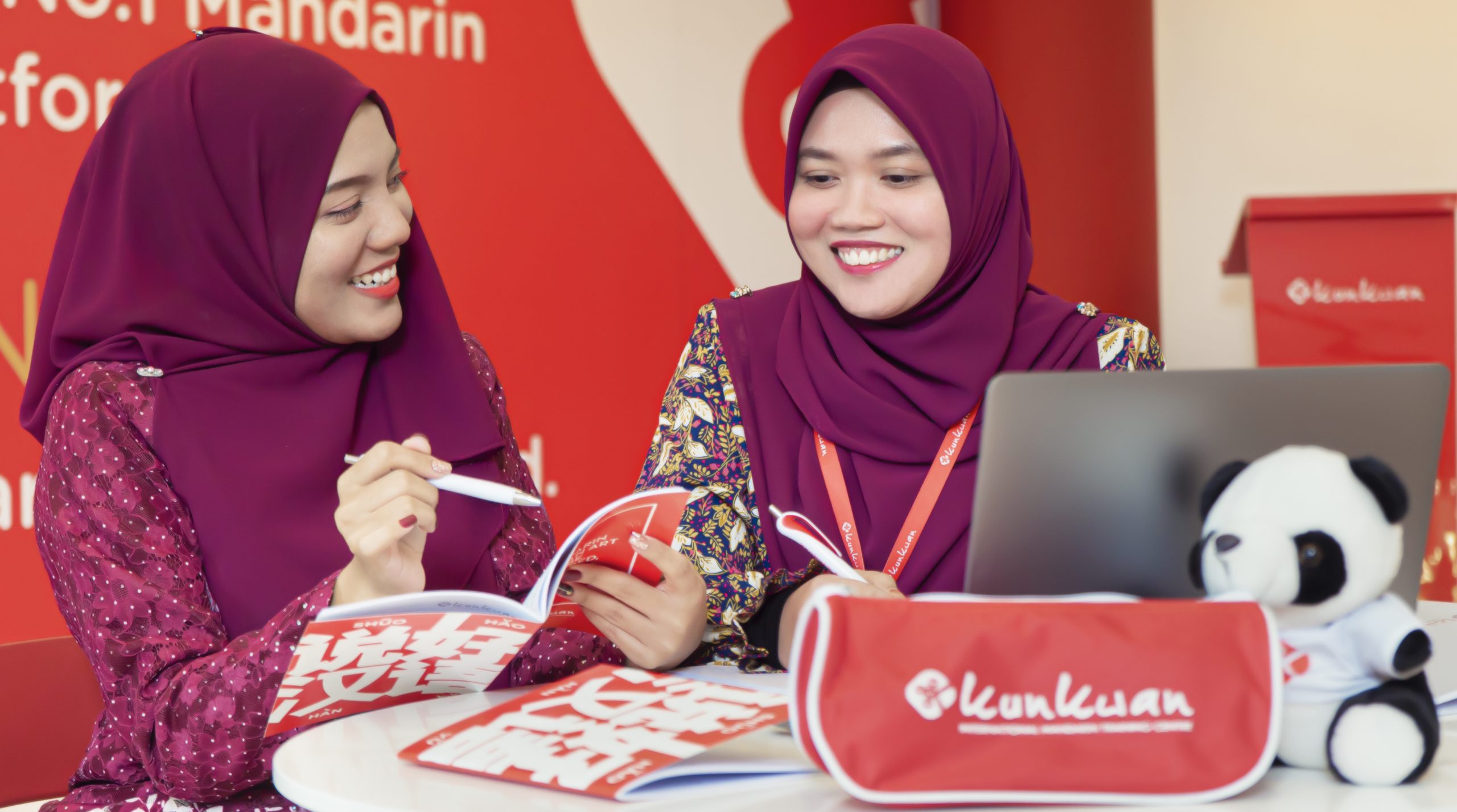 Kunkwan offers a wide range of subjects.
As an international Mandarin Training Centre, Kunkwan offer varieties of courses with different level for everyone.
Our courses are mainly targeted for pre-school (5-8 years old), Kids (9-12 years old) and adults (over 13 years old).
Foundation Mandarin Course (1 month)
Beginners Mandarin Course (3 months)
Intermediate Mandarin Course (3 months)
Advanced Mandarin Course (3 months)
Professional Mandarin Course (3 months)
HSK (Hanyu Shuiping Kaoshi) exams preparation
Cultural activities and events – our student able to join and experience the beauty of Chinese Culture
Latest News
In conjunction with Kunkwan's record breaking achievement for being listed in The Malaysia Book of Record.
Want to know more details for Enrol 1 Free 1 Kaw Kaw?
Contact us now!

Foundation Mandarin Classes for only RM299 with lifelong revision.
Limited slots available. Contact us now for more details.
You can now learn Mandarin ONLINE. Let's learn Mandarin in Kunkwan wherever you are.

To provide a learning opportunity for students from low income family who are interested in
learning mandarin. Application open twice a year (January / July).
What our students are saying...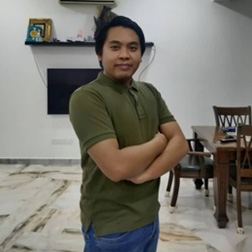 Muhammad Syakirin
Team Leader
Shah Alam
All teacher puts in effort to prepare their lecture slides (they are pretty well prepared and comprehensive).
The lectures are fairly interesting and engaging.
Also, laoshi is generally quite effective in facilitating discussion during classes.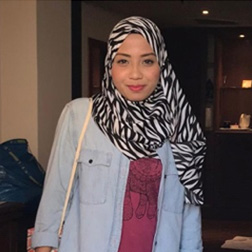 Qurratu Aini Mohamed
Assistant Accoutant
Johor Bahru
I am having so much fun learning Mandarin here. The teaching techniques was absolutely works on everyone and every level. With the jovial character of laoshi, students seems enjoyed and united through our the class. Thank you Kunkwan for giving me a chance to take this advantage for further up my career level. I'm more confident to understand Mandarin now. If I can do this, everyone also can. So don't be afraid to learn Mandarin. Let's learn together.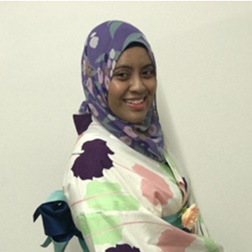 Fatin Izzati
Senior Executive
Ipoh
I can see much improvement in myself after the class.
Laoshi helping me to build confidence to learn mandarin and from 0, I gradually improve my level of Mandarin.
Teaching method is easy to understand, pronunciation also clear and I can understand clearly.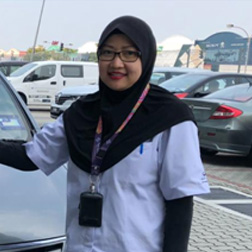 Nur Asyikin
Service Advisor
Plentong
Saya suka belajar mandarin dan saya sekarang sudah boleh berkomunikasi dengan kawan Chinese dan Zhongguo ren.
Saya tidak rasa malu malah saya rasa berani, learn from the mistakes and practice makes perfect, walaupun husband saya Chinese dan tidak selalu speaking mandarin dengan saya , bagi saya ini bukan satu kekangan atau halangan
Zai shi yishi, buyao shuibian shuo fangqi!!!!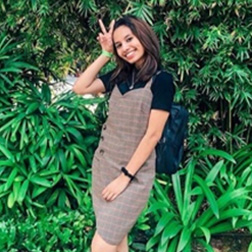 Kanisshaa
Staff Nurse
Iskandar Puteri Johor
Laoshi is very polite and approachable. Their ways of teaching is very different and unique which made the lesson really interesting.
I personally enjoyed the class. The way laoshi recap makes me understand the whole lesson of the day. All laoshi here are very good teacher.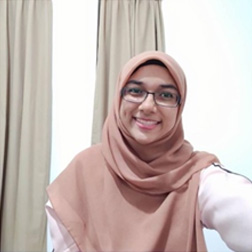 Huda
Student
Selangor
First of all, saya start from zero tapa tahu basic Mandarin. After saya join kelas Bahasa Mandarin di Kunkwan. Wah!! Rasa happy sangat dapat belajar Mandarin di Kunkwan.
I believe when I learn many language, I will get more advantages and benefit. I like it.
Laoshi sangat best dan seronok bila belajar. So far, Kunkwan banyak membantu saya bila belajar Bahasa Mandarin. Xiexie Kunkwan.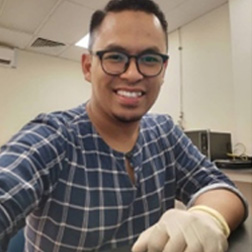 Fairuz Azmi
Medical Lecturer
Sungai Buloh
I really enjoy the class. So far all laoshi are very interactive and always make the class fun.
I really enjoy kelas Huang Laoshi, he is a great teacher. I am fortune to know Kunkwan.
Feedback / Enquiry
Feel free to contact us today!
The Best International Mandarin Training CentreTo bring Mandarin to the world
and become the world's No.1 Mandarin Training Centre